Toronto's America Restaurant
Despite its name, America restaurant in Toronto's Trump Tower was located in the centre of Canada's largest city. It operated as a deluxe and fashionable dining option at the highest level of culinary experience in a desirable location.
The America restaurant is not currently in operation.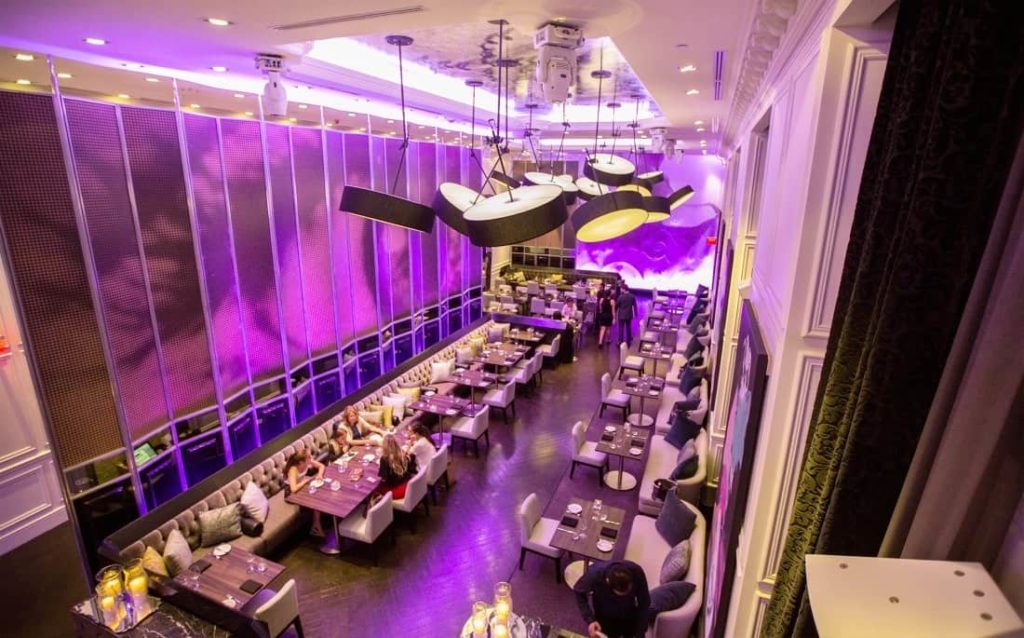 America – Long Gone, Things We Miss, Things We Don't
America restaurant, formerly Stock restaurant, was located on the 31st floor of the 5-star Trump International Hotel & Tower on Bay Street in the financial district of downtown Toronto. The skyscraper was renamed The St. Regis Toronto in 2017.
Similar luxury restaurant experiences can also be enjoyed in the St. Regis Toronto.
Try delicious food in the elegant Astor Lounge.
Visit the classically designed French and American restaurant on the 31st floor, Louix Louis.
It was a haunt of celebrities like Andrew Garfield, Benedict Cumberbatch and Eddie Redmayne, and was the product of a collaboration between Charles Khabouth of INK Entertainment, and Oliver & Bonacini, leading Canadian restaurateurs.
Located on the 31st floor, America served as a rougher, readier, livelier counterpart of the restaurant that previously occupied the space: Stock. The restaurant overhaul was finished in just a week. And when it opened to much fanfare, they offered a brand new menu and a much-changed ambiance compared to what had gone before.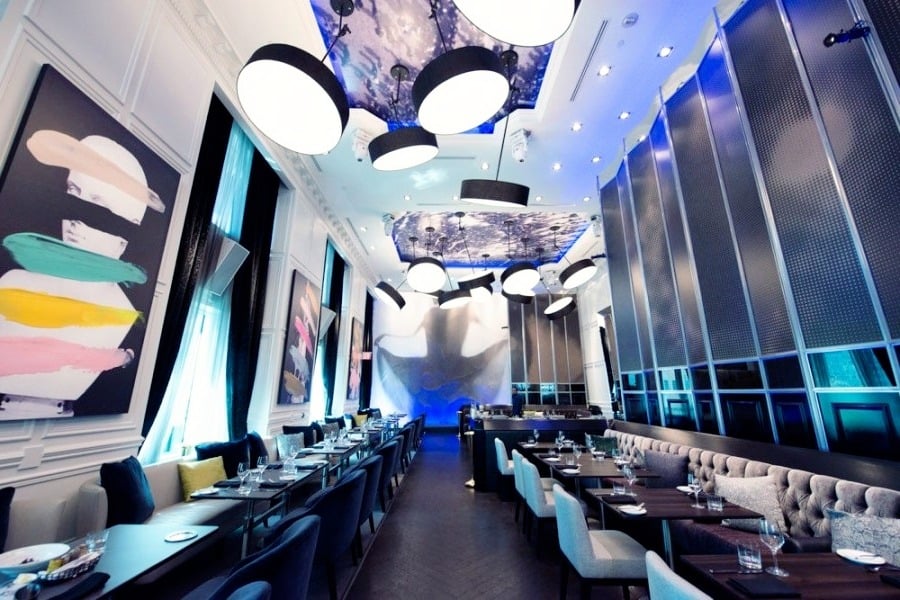 The 110-seater restaurant featured artwork from Chad Wys and George Pimentel, spread across a lounge, mezzanine, dining room and terrace. The latter feature allowed guests to wine and dine while enjoying views of the city. Of course, America restaurant at the Trump Tower didn't last too long. It already closed. We're here in memoriam, to reminisce about what was good, and not-so-good, about it.
The Pros of America Restaurant
Most of the people who got to sample dining at America restaurant were generally impressed with the modern city vibe it gave off. Beyond the interior design and the city view, here's what was great about it:
Top notch food
Well, people expected no less than consistently great food. Some reviews might say otherwise, but many people agree that the food served at the restaurant was great. Much of their menu featured upscale versions of typical American fare. A good example of this was their fancy version of the Cobb salad, which included a plate of crispy fried frog leg morsels. Another great example was their pancakes served with foie gras. The menu pretty extensive, with lots to sample.
High-caliber chefs
Here work Oliver & Bonacini chefs like Anthony Walsh, Bill Osborne, and Markus Besti at the helm. Who would ever doubt that the restaurant would serve only haute cuisine – or at least America's version of it?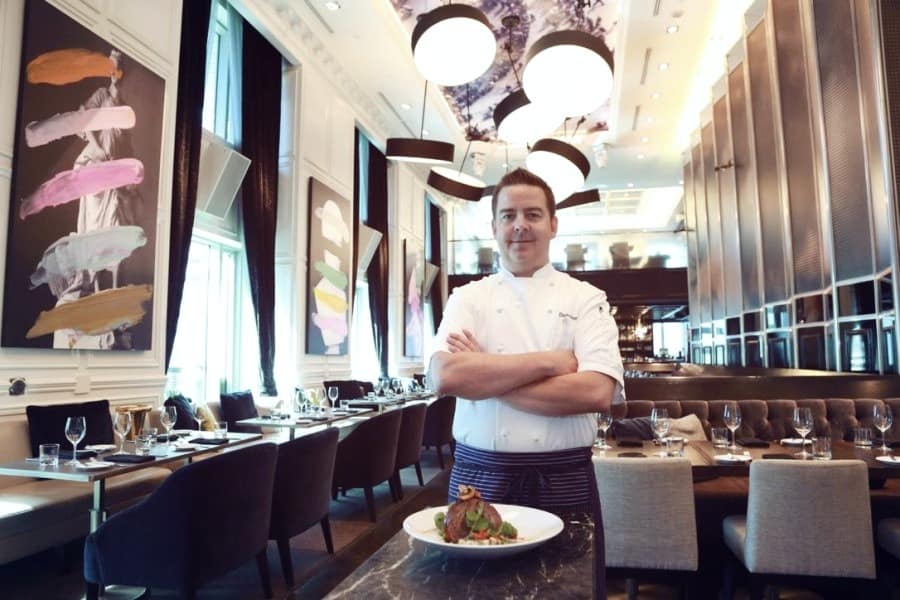 Some of these chefs as the well-known Canadian Online Casino Valley reports, you can meet in the Best Casino Restaurants of Canada. Including the Fallsview Casino Resort, located 90 minutes from Toronto. In these great restaurants and places, you can taste not only delicious American cuisine but also have a lot of fun.
Extensive bar menu
They had a multi-page bar menu that featured an extensive wine list from different global producers. They also mixed cocktails for bar patrons who wanted something fancier.
Something else about the food that people noticed in America restaurant was the way it was presented. It never looked ordinary, or resembled its "regular-looking" inspirations. In fact, some of the dishes looked downright whimsical – achieving great flavors and great aesthetics together is no mean feat.
The Cons of Restaurant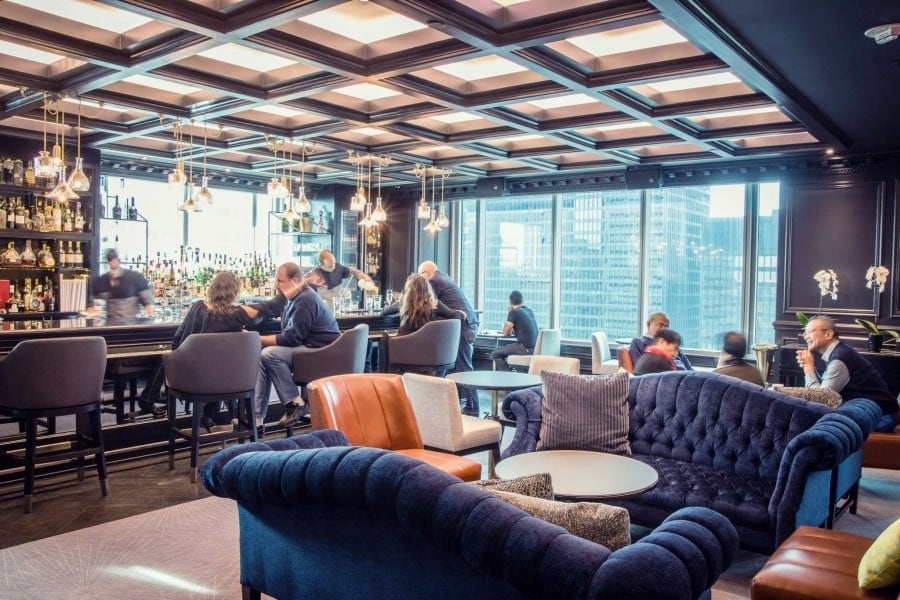 The untimely demise of a fancy restaurant like America in a food-loving place like Toronto was not entirely a surprise. Just as there were good things to be said about it, there were also not-so-wonderful America restaurant Toronto reviews.
It was generally overpriced
A five-ounce glass of wine was priced starting at $14, and cocktails at $18. The cobb salad was also priced at $18. The $58 lobster Rockefeller and the $37 plate of milk-fed pork were considered gems, though. The thing is, the reason why some people found America food expensive were the small portions of some of their offerings.
Poor customer service
The reviews of America restaurant don't always make for great reading. Some unhappy customers reported being ignored for minutes at the hostess stand. Others mentioned how the wait staff didn't seem to know their own menu. Some customers commented on the very short skirts the female bar staff wore. Apparently, the female staff also looked uncomfortable.
Unprofessional behavior
Of course, this is directly linked to poor customer service. Some customers who had already made reservations mentioned being made to wait for a long time for guests ahead of them to vacate their table. Guests who, apparently, had only been seated minutes earlier. Some guests also had to suffer through waiting to have their glasses refilled when they clearly bought a bottle of expensive wine. Why? The wine was kept at the waiters' station.
America, for sure, could have been great.
It was trendy (some called it pretentious), hip, and its chefs were the best in the industry. It was also part of a well-situated hotel in a busy section of Toronto. It definitely had all the makings of what could have been a standout, long-lasting brand.
However, looking at how PR and marketing handled the complaints, as well as inadequate improvements in customer service, news of its closure didn't come as a surprise. It's strange, though, how widely varied the reports and reviews about America were. Perhaps this had something to do with consistency, in terms of food and service.
Or maybe it proved a little too much for its time.
Whatever the case, perhaps it's time to try other cuisines. There are other restaurants to try in the neighborhood, too, such as The Restaurant at The Adelaide Hotel, MARS FOOD, Hooters, and Momofuku Noodle Bar.